BIOGRAPHY Alexandre Zerbé was born in Montréal in 1974. Zerbé paints and draws everyday. Inspired by photographs he takes of his own city or from the ones he travels to,…
---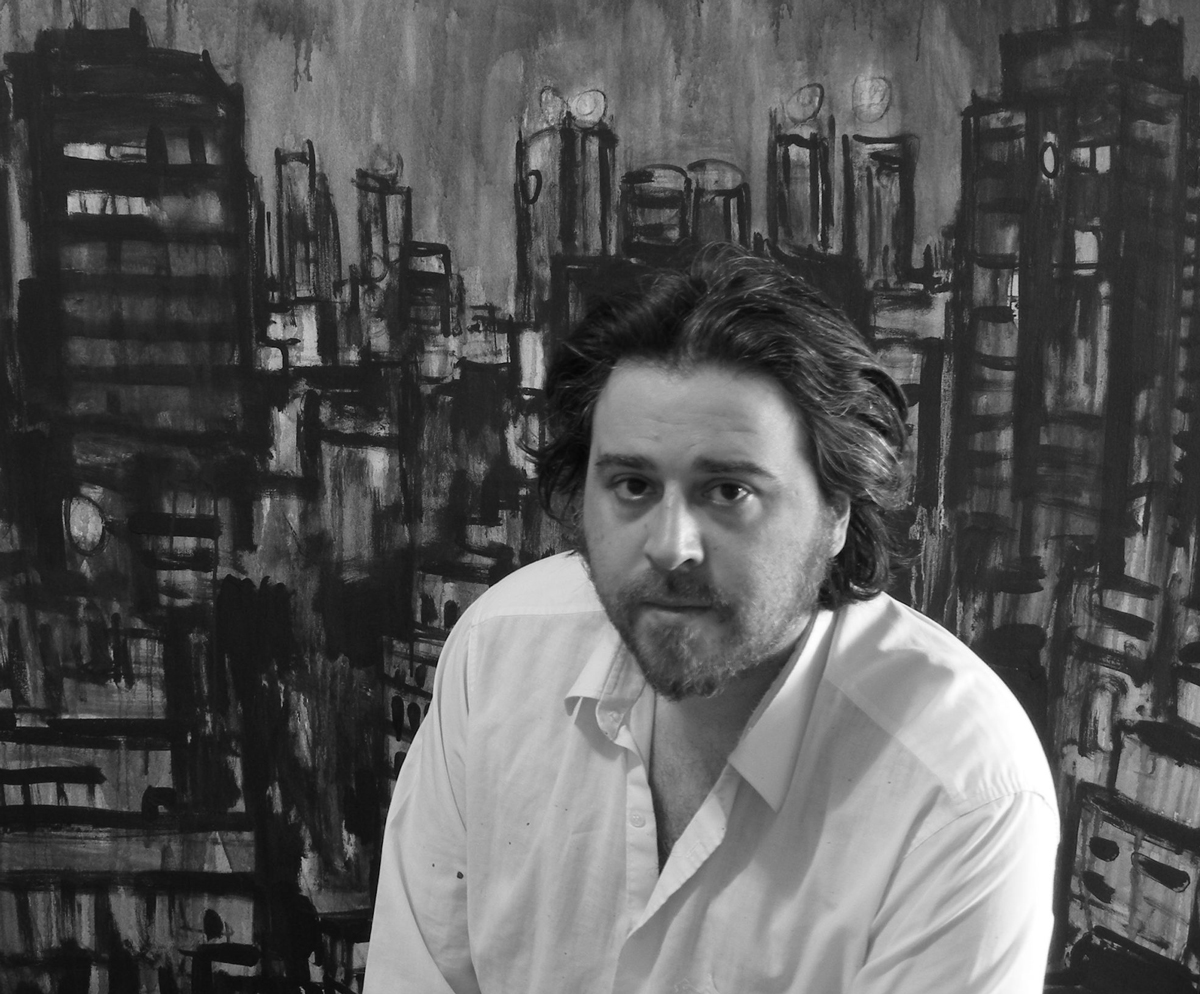 BIOGRAPHY
Alexandre Zerbé was born in Montréal in 1974.
Zerbé paints and draws everyday. Inspired by photographs he takes of his own city or from the ones he travels to, Zerbé chooses surprising viewpoints rather than the obviously traditional scenes. He is interested in the geometry of the urban landscape, the vertical and horizontal intersections of lines that make up a modern city.
Whether the subject is a person, a room's interior or a cityscape, every part of the composition demands your attention at once. Your gaze moves across the image, settling nowhere. In a view through a window, the chimney tops, telephone wires and balconies all seem equally meaningful, and the experience of registering all of the information at once is akin to physically being in the scene.
Zerbé's technique is stylized: he usually sketches compositions before beginning to paint, mindful not to "over-finish" a piece as he wants the liveliness of the sketch to remain visible. His purposely discernable brushstrokes, boldly unpredictable color choices like bright red skies, the black contour lines adopted from the essence of drawing, and the calligraphy of his signature are all markers of his singular style.
STUDIES
1997
Bachelor's degree in Fine Arts, Concordia University, Montréal, QC
1994
Minor in Art History, University of Montréal, Montréal, QC
SELECTED EXHIBITIONS
2011
The Village Gallery, Mississauga, ON (solo exhibition)
CNAG Gallery Cynthia Nouhra, Beirut, Lebanon (group exhibition)
2010
Urban Perspectives, Galerie SOTA, Toronto (group exhibition)
2009
ANIMAS, Galerie du Viaduc, Montréal (group exhibition)
2008
A Vibrant View, Keystone Gallery, Calgary, Canada
Espace La Voûte, Montréal
2007
Consulat Général de France à Montréal, QC (solo exhibition)
2006
Petits formats, Galerie Diane Lefrançois, Quebec, Canada
Nocturnes, Romolo, Montréal, Canada
2005
The Green Room, Montréal, Canada (duo exhibition)
Natures mortes et autres natures, Pavillon des arts, Ste-Adèle, QC (solo exhibition)
Collectif imprévu, Sablo, Montréal (group show)
2004
Éthersections, solo show, O Patro Vys, Montréal
Trois fois Trois, Célina, Paris, FR (group exhibition)
2003
Le Petit Alep, Montréal, Canada (solo exhibition)
2002
Joints Home Accent and Custom Framing, Calgary, Canada (group exhibition)
Espace Parcours, Montréal, Canada (solo exhibition)
2000
Conception and realization of many murals for a video-clip of the group MUZION, SOMA productions
Group exhibition, Galerie Entre-Cadre, Montréal, Canada
1997-99
Works in 2-D animation for Astral Tech and later for TouTenKartoon, Montréal, Canada
1998
Solo exhibition, Le Sarah Bernhardt Restaurant, Montréal, Canada
Commission of canvases for a TV commercial of Molson Dry, La fabrique d'images Productions, Montréal, Canada
1997
Group exhibition, Galerie communautaire ISART, Montréal, Canada
Member of a jury for a Visual Arts competition, Maison des Jeunes.
1996
Live painting, within the context of the New Cinema Festival, Montréal, Canada
Assistant-decorator on a full-length film, Oneira productions, Montréal/Los Angeles
Realization of a mural for theatre decor, Centre Strathearn, Montréal, Canada
1995
Cover page illustration of the book La Couleur du Mandat by Adrian Popovici, Éditions Thémis
1994
Solo exhibition, Café Nostalgie, Montréal, Canada
His works are part of many private collections throughout Canada, the United States and France.
STAY CONNECTED
SUBSCRIBE TO RECEIVE EMAIL UPDATES ON ART EXHIBITIONS,
NEW ARRIVALS, SPECIAL EVENTS AND MORE…
GIFT CARD
...GIVE THE GIFT OF ART...