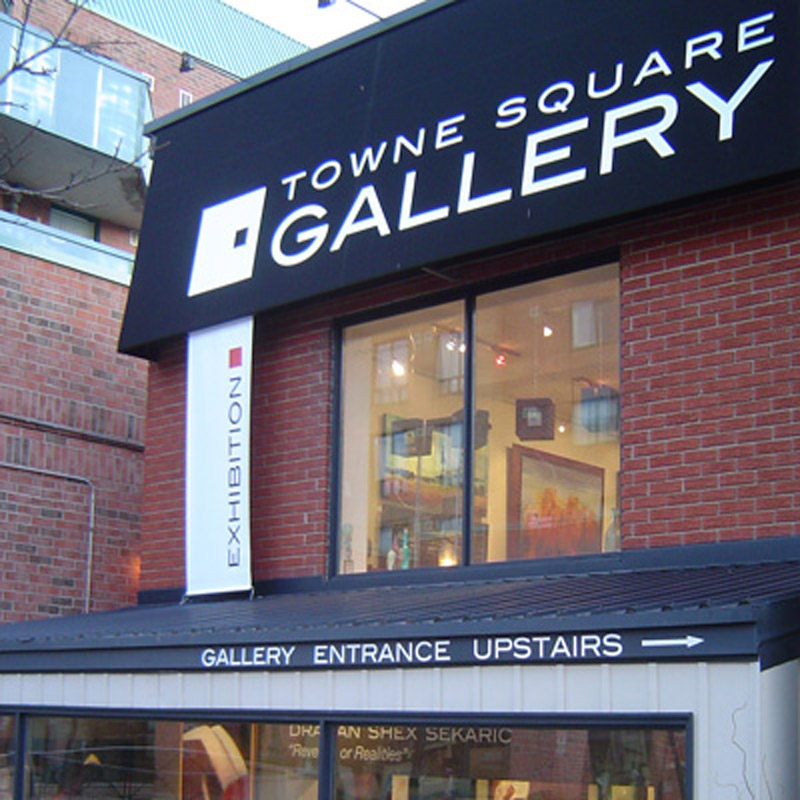 Towne Square Gallery features an exceptional collection of original works of art by both established and emerging Canadian and International artists. The gallery presents an impressive variety of subject and media: oil, acrylic, encaustic and pastel pieces of contemporary art on canvas, wood and paper as well as sculpture.
Towne Square Gallery opened in June 2007 in the heart of downtown Oakville with great response from the artistic community. Regular exhibitions highlight prominent artists from around the world in an elegant and friendly atmosphere on two floors of its modern interior.
"Our approach to art is bold and simple. With many years of experience within the art community our goal is to meet the needs of our clients by connecting them with the art, the ultimate creation of emotions and talent of our skilled artists.
Art is an expression of culture, essential element of emotional and spiritual well being. Art is much more than just decoration, it is an expression of self, of the soul.
At our gallery we would like to demystify the art buying experience and simplify the definition of "good art." Good art is defined by the viewer and their personal reaction to the piece. Good art is the art striking your emotions, evoking a feeling, the art that enhances your mood, makes you complete. Good art transforms your home or office into your individual comforting space.
At Towne Square Gallery we welcome everyone: new buyers, seasoned collectors and interior designers to a warm, friendly gallery experience. We believe that original art should be enjoyed and accessible to all, therefore we have art to suit any taste and any budget.
Buying art should be an enjoyable, enlightening experience, and we welcome you to come and peruse our well-rounded collection at your leisure."