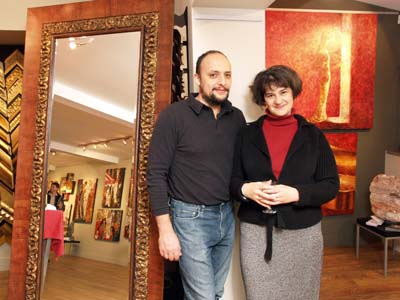 Thursday, November 22, Towne Square Gallery hosted the opening of the exhibition of extraordinary works by the Panov family.
For the first time, the gallery exhibited the paintings of Peter, Igor and Dina together.
The evening was a great success as invited guests admired their works of art with their individual style and distinctive subject and medium.
STAY CONNECTED
SUBSCRIBE TO RECEIVE EMAIL UPDATES ON ART EXHIBITIONS,
NEW ARRIVALS, SPECIAL EVENTS AND MORE…
GIFT CARD
...GIVE THE GIFT OF ART...