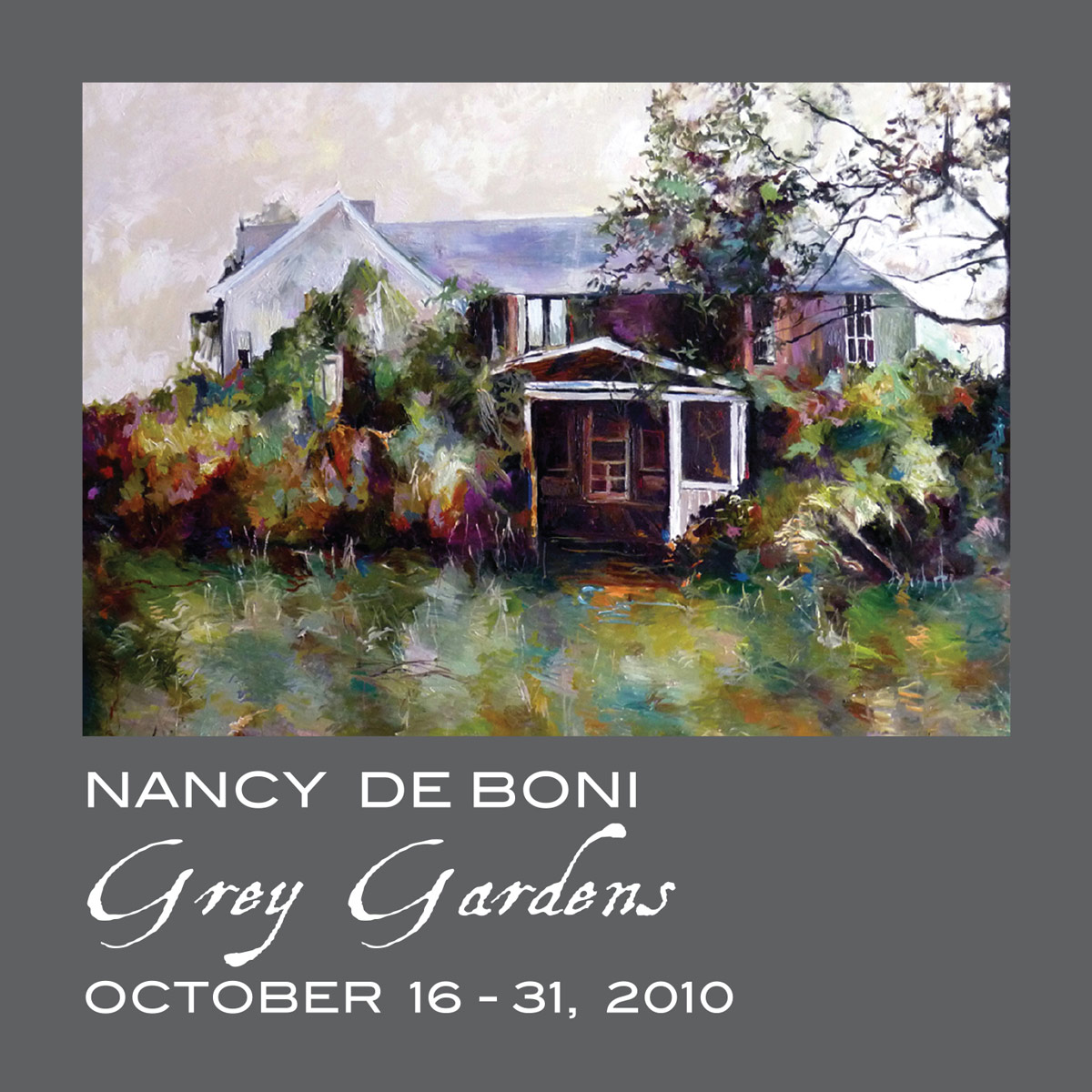 Opening Reception:
Saturday, October 16th, 1-5 PM
Artist Present
The documentary, Grey Gardens by the Maysles brothers, Al and David evoked a memory trace in my own life as it depicts the eccentric, chaotic life of the two women living there which mimicked a memory of events that I was privy to in my childhood. I was so struck by the similarity of their lives as portrayed in the documentary film to my own experience, that I was hooked by their story to paint the backdrop of the life of these women who, at a former time, were consumed by fashion and show business and then descended to live in dilapidated conditions nevertheless maintaining song and dance. They relived their vibrant past in what appears to be a melancholy manner, outwardly oblivious to their surroundings with a persistence of "richness of being", stemming from their past life as Socialites. Big Edie died in 1977 and little Edie sold the house in 1979. Little Edie died in 2002 at the age of 84.
The work on this theme represents my interpretations of the Beales' story and by extension to others who lead unconventional lives. Some of my former work used the theme of tracing human occupancy in interior settings and served as an ideal conduit to depict the story of Grey Gardens.
Nancy De Boni
STAY CONNECTED
SUBSCRIBE TO RECEIVE EMAIL UPDATES ON ART EXHIBITIONS,
NEW ARRIVALS, SPECIAL EVENTS AND MORE…
GIFT CARD
...GIVE THE GIFT OF ART...