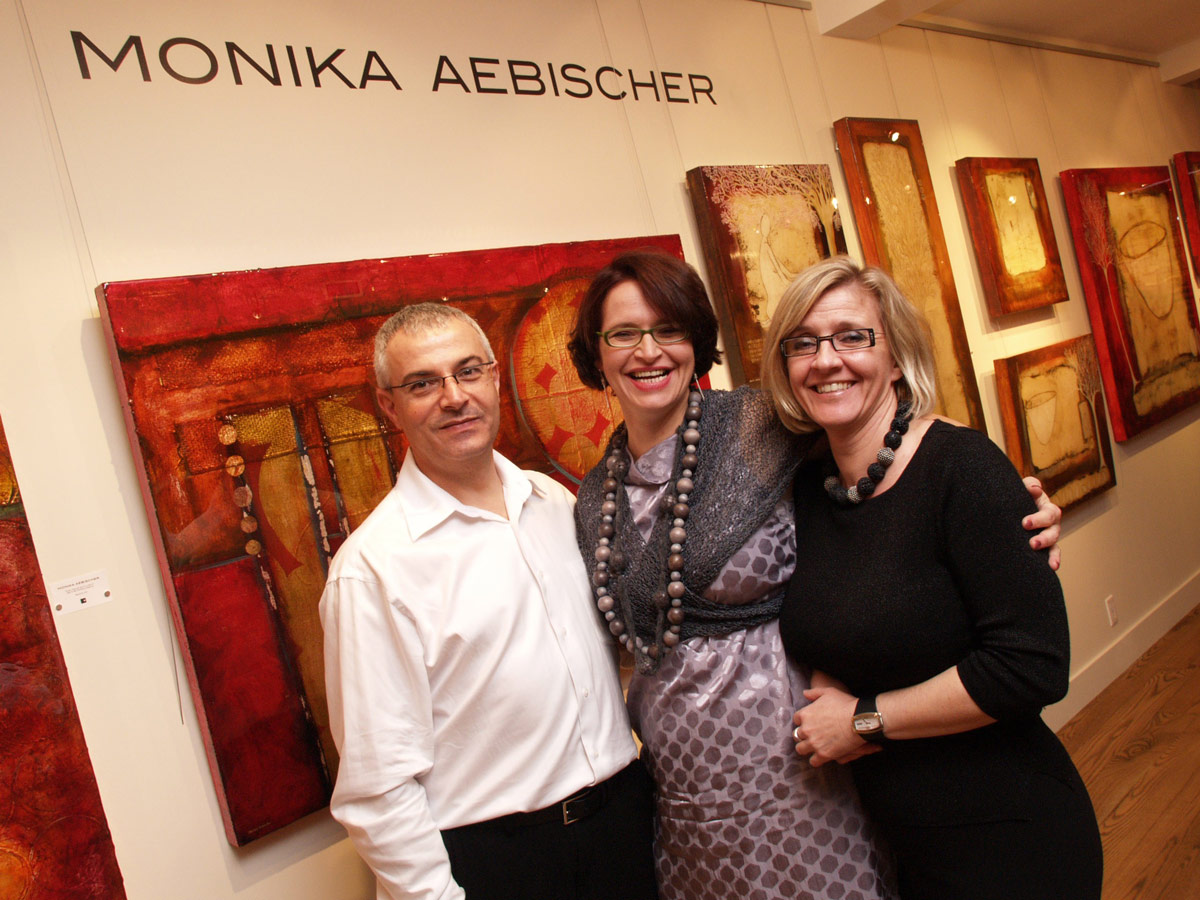 "New Work"
October 25 – November 18, 2007
Thursday, October 25, Towne Square Gallery held the opening reception of an outstanding exhibition of new work by Monika Aebischer.
Monika's work draws the viewer in through its strong and vivid colours, high-gloss surface, textures of handmade paper and fabric that lies beneath, and imagery that is both whimsical and serene yet bold and direct.
The evening was a great success as invited guests had a chance to view the stunning display of her new mixed-media figurative and abstract work.
STAY CONNECTED
SUBSCRIBE TO RECEIVE EMAIL UPDATES ON ART EXHIBITIONS,
NEW ARRIVALS, SPECIAL EVENTS AND MORE…
GIFT CARD
...GIVE THE GIFT OF ART...