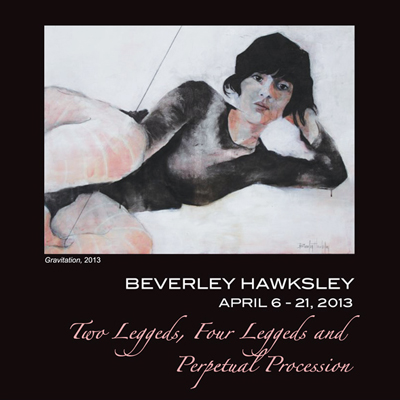 "Two Leggeds, Four Leggeds and Perpetual Procession"
April 6 – 21, 2013
Opening reception with artist present:
Saturday, April 6, 1-5 pm
Isn't everything in a natural act of procession?
No matter what the vision of origin is, the continuous forward movement of this parade of life begs to be noticed as a ceremonial dance that inspires awe.
The daily rituals of life are carried out without much notice. Needs are met, food is found, sleep takes place and interaction with our others goes on without much ceremony. What happens if the perception of the day to day is altered and everything is a ceremony? How would the stories born of that vision present themselves? This series of work explores that thought, to present an alternative to the regular moments that might go by without commemoration or pageantry. Perhaps the moments that continually pass by offer a richness that we might one day wish we had not overlooked.
STAY CONNECTED
SUBSCRIBE TO RECEIVE EMAIL UPDATES ON ART EXHIBITIONS,
NEW ARRIVALS, SPECIAL EVENTS AND MORE…
GIFT CARD
...GIVE THE GIFT OF ART...